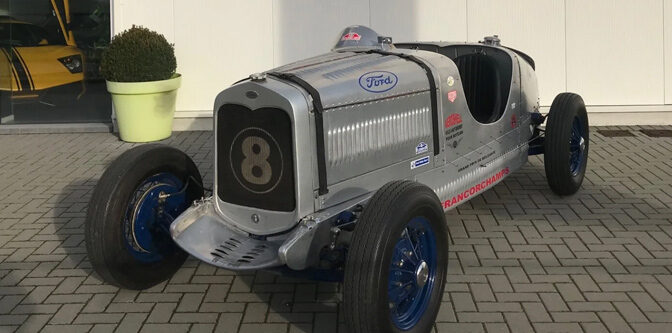 Final 7 days, I bought an e-mail from Belgium in broken English describing an early Ford stamina racer crafted for the Mille Miglia. I was obtaining difficulties deciphering the electronic mail and asked the sender (Willems) if he could ship me some photographs of the motor vehicle. This is what I bought again:
Now typically, I really do not go for Model-A roadster race cars with boat tails and lower down doorways and… But this very little racer has a thing to present.  Obviously, it's a modern-day make. There's no age to discuss of here. But, if you get rid of all the stickers and drive the shit out of this issue, I never assume it would just take lengthy for the character to create.
Even so, I imagine it is the aspects of this vehicle much more than the total image. 3 items stand out the most to me. 1st is the engine turned dash. Rally clocks and rows of switches are each matters that I adore, but what I definitely like is the created-in "fuse panel." I really do not know if I treatment for the implementation in this example, but I unquestionably like the strategy of accessible fuses on the dash. Insert a little "spare fuse" panel and you acquired some thing.
Secondly, I genuinely dig the spare spark plug rack. This is seriously prevalent on European endurance cars of the era and I imagine it performs actually very well below in support of the banger motor. Do your finest to ignore the alternator.
And eventually, you can't ignore the liberal use of safety wire all over the damned factor. In practice, this would be a whole suffering in the ass, but the element and texture it provides is virtually value it.
***
In any situation, this isn't a car or truck I would normally quit and study. From 500-ft it seems to be a little bit like a person of those people cars you'd see pushed by an old fart who just spent $1500 on a speedometer so he could compete in the Great Race. But the nearer you get, the more you begin to see information and suggestions that are truly quite appropriate to what we do. I dig that form of thing…